Part 2 of my personal update. More about random more happy things.
---
Anime
My escape from all the heavy feelings was our home and anime, manga, and drama series. I continued to watch and read various series as comfort. From July last year (my last update in 2018 was June), I managed to finish only a few but mostly good ones.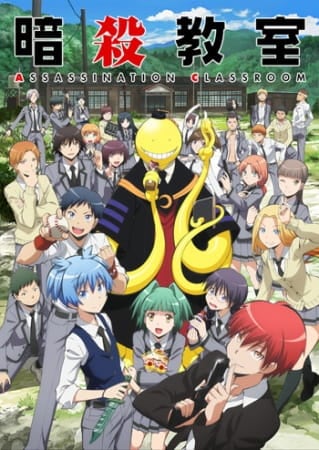 Assassination Classroom
I watched this one with my brother. He nagged me to watch it (for him it's re-watching, though) so I did. I'm glad I gave in, though, because I did enjoy the series more than I thought I would. I loved Koro-sensei and enjoyed watching Karma and Nagisa. I liked some certain twists. The ending is heartbreakingly good, too. I loved it so much I even did a fan art while watching, see.
So sad that I ruined Nagisa. Sighs.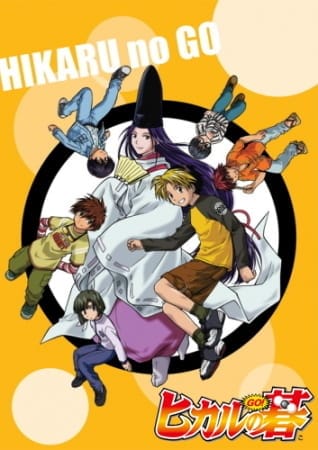 Hikaru no Go
This anime was released on a local channel when I was younger. I did watch some episodes, but I wasn't able to follow it and, eventually, I forgot it, too. Due to some things, I was reminded of this, so I immediately re-watched it. I'm so glad I re-discovered it because I loved the pacing and the developments of the story. I loved a lot of characters, too, especially Sai. He's so adorable!!!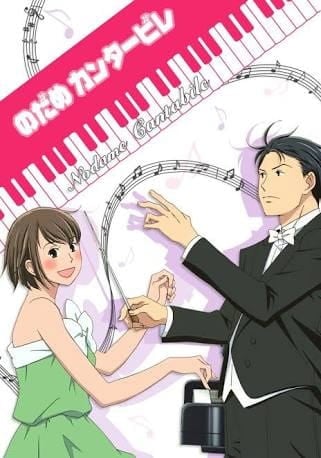 Nodame Cantabile series
The series' live action drama (+ movies) is one of my favorites. I watched that a long time ago, but it's just last year when I decided to watch the anime. I'm sooo glad I did because it's way better than the live action what with all the more music as well as plot and character details and developments that happened in the anime. The animation might be a bit disturbing at some parts especially during the first season, but it got better with the second season!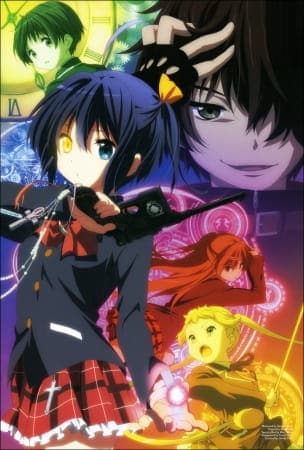 Chuunibyou demo Koi ga Shitai! series
To be honest, this is a mediocre show for me. I adored the first season, but just got frustrated with the second one. No thanks to that new pink-haired character as well as the irritating plot.
---
Manga
There are a few titles that got added to my reading list last year, too! They're all enjoyable to read! They're all shou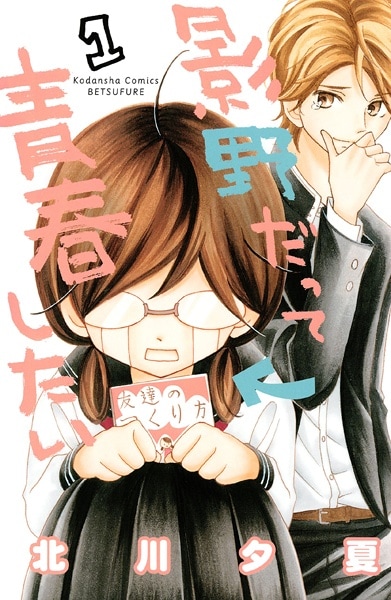 Kageno Datte Seishun Shitai
Written by Kitagawa Yuka. It's translated as "Even Kageno Wants to Enjoy the Springtime of Her Youth". It has tropes and clichés that we see from other series — dull and short unpopular girl, popular handsome guy, and pretend girlfriend/boyfriend. What I liked about this is how it handled the story as well as the comedy! I laughed a lot of times because of Kageno's antics. I loved the romance, too, because the couple is adorable.
Otoyomegatari
Also known as "The Bride's Stories". Written by Mori Kaoru, the same creator of the anime/manga series "Emma" (which has been on my PTW list for sooo long but with this, it shall end soon!). The manga is set on 19th century Central Asia. It's interesting because it's kinda like a documentary so it's informative. Moreover, the stories of each of the "brides" are enjoyable, too! The manga is a feast to the eyes because it's beautiful! There's so much detail (clothes, cats, foxes, deers, camels, EVERYTHING!) in one panel I am left gaping every time!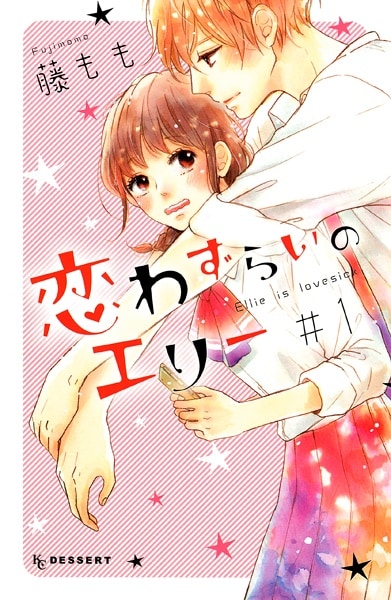 Lovesick Ellie
Created by Fuji Momo, this is one hilarious romance for me! I enjoyed reading about Ellie and her fantasies and reality. Oumi is an adorable lead, too! I hope it doesn't go down the path of becoming too predictable.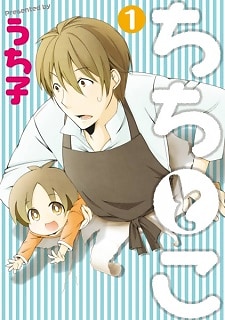 Father and Son
This is the only work (so far?) of Uchiko. This slice-of-life comedy about a father and his son (the mother is always lost because of her poor sense of direction) is a good breather! It's just feel good. Nothing dramatic.
---
Asian Movies and Drama Series
I was only able to watch 20 asian movies and drama series last year — 15 Japanese, 3 Korean, 1 Chinese, 1 Thai. Only a few are on the latter half of 2018. Here's the full list in no particular order, though. Left for movies, right for the drama series.
Tori Girl
3-Gatsu no Lion
Bad Genius
Marmalade Boy
Kyou no Kira-kun
Gintama
Fullmetal Alchemist
Saiki Kusuo no Psi Nan
Mix
Our Meal For Tomorrow
Unnatural
Good Doctor
Todome no Kiss
Age of Youth
My Mr. Mermaid
Seigi no Se
Love Rerun
Survival Wedding
My ID is Gangnam Beauty
Because This is My First Life
---
Gaming
I'm not a hardcore gamer, but given a chance, I will play just for fun. The latter half of 2018 sparked my interest in some games.
Mystic Messenger
I know, I know. This is not something new. I know a lot of the characters because of my friends who played this while it was hyped. (Hello, 707 and Jumin.) However, my interest for otome games (or "maiden" games) only started recently. Okay, not really recent, but I just recently acted upon that interest. Anyway, I like how the game is designed to be like a messenger app. It's also good because the characters' personalities and stories are interesting. It's just stressful to think about some chats that open whenever I'm not holding the phone because this game operates in real time.
Ikemen Sengoku: Romances Across Time
I love the art, the music, the stories and personalities of the characters (especially the lead girl's!), and its cute look in general. I'm so excited to finish every route there is! So far the only endings I have are those of the ongoing event which will end on the 6th 5PM PST.
Oh, and this is actually the reason why I watched Hikaru no Go. The character route I chose first is Oda Nobunaga's and in the game, he and the lead girl has to play Go. I got reminded of it and I wanted to know more about the game so I went to watch Hikaru no Go.
The Legend of Zelda: Breath of the Wild
Last December, my parents agreed to buy Nintendo Switch as a birthday gift for one of my brothers. Well, I guess it's a Christmas gift for the three of us, too, given its price. And we're all enjoying it. Anyhow, I'm really, really enjoying playing this one! I'm actually the first one out of us three to start the game yet I'm so behind of my brothers' progresses now. It took me days just to finish the first quest (technically the second?). Even if I'm screaming a lot while fighting monsters, I'm enjoying doing the quests and looking for food and cooking them. It's also quite fun to annoy my brothers with my lack of skills.
Overcooked! 2, Mario Kart 8 Deluxe, Super Smash Bros. Ultimate
These are other Switch games. We downloaded Overcooked! 2 because that's cheaper online. I'm glad my brother was able to save some money to buy the other two. Well, I chipped in, too, with some of mine.
It's fun to play Overcooked! 2 with the three of us. I think we almost always have to repeat a level at least thrice just to get at least two stars. Meanwhile, it's fun to play against them on the other two games. With Mario Kart, I suck terribly. I'm not really good with racing games. (Okay, let's face it. In gaming in general.) I can place 1st through 3rd in the middle of the race but by the end, for some reason, I place around 6th to 9th. Anyhow, it's fun to throw stuff in-game.
Out of these three, the one I enjoy the most is Smash Bros, though. I play it with my brothers and with my cousins when they come over and it's real fun. (We only have 4 controllers, though, so there's some exchanges that happen.) We can play as either teammates or opponents and it always results in laughs one way or another. With this, I can say that I'm not a bad player because I win a lot of times against my brother and some cousins. (But some of them are really good that IDK how they do it!)
---
I had fun turning to these for comfort and distractions from everything happening in real life. This year, I want to moderate them better so that they won't make me an irresponsible human being.
Aaand that's all. Thank you!